Discover the convenience of

NRBN

TV
Video On Demand, Restart TV, TV Everywhere and HD Cloud Whole Home DVR

F
Features free of charge!
Not finding what you want to watch on live TV? Try Video on Demand for select channels.
Missed the beginning of your show? Start it over with Restart TV•
Need to control what your kids are watching? Restrict viewing through Parental Settings.
Starter
Start with our expansive Starter package* filled with all your HD must haves, HD sports and 40 audio channels. From there, shop your favourite theme packs and premium channels to build your very own lineup!

ABC Buffalo, Detroit, Seattle
ABC is a popular choice for entertainment, with soaps, game shows, prime-time dramas, and movies.

AMC
AMC features some of the best movies from all genres and eras in addition to its broadcasts of award-winning series. Available on demand.

Accessible Media Inc Audio
AMI-audio produces daily live programs focused on news, technology insights, community events, lifestyle issues, health and information directly affecting the blind and partially sighted community.

AMI-télé
AMI-télé is the first and only French-language television station to broadcast all its content with open-format described video serving people who are blind or partially sighted.

Accessible Media Inc TV
AMI-tv was the first channel in the world to broadcast all its content with open-format described video, in addition to closed captioning.

Antenna TV
Antenna TV is a digital multicast network which features classic television programs.

APTN
APTN is the first national station featuring programming by and for Aboriginal peoples. Its varied bilingual programming includes news, documentaries, variety shows, feature films and children's shows. Also includes APTN West.

BET
BET is the first and only television network owned by the black community. The channel showcases a mix of culturally diverse music videos, special presentations, news and public affairs, movies, comedy and sports.

Bounce
Bounce is the first African American broadcast network. It features a programming mix of original series, theatrical motion pictures, specials, off-network series and more.

Buzzr
Buzzr is an American digital broadcast television network which provides an extensive library of classic game shows.

Canal M, Ia radio de Vues & Voix
Canal M, Ia radio de Vues & Voix (French) is a 24-hour-a-day newspaper reading services for persons who are blind, visually impaired or print impaired. This service also airs original programming. La Magnétotèque mission is to make the printed word accessible.

CBC News Network
CBC News Network was one of the world's first 24-hour news channels. It brings Canadians live and breaking news from across Canada and around the globe.

CBC Windsor
The stories you care about. The people in our community. The issues that affect our lives. CBC News Windsor is a fast paced, in depth hour of the latest local, national and international news.

CBS
CBS is America's most-watched television network, offering a diverse prime time line-up including news, dramas and sitcoms.

CFTV-DT1
CFTV-DT1 is a community based television station based in Leamington, Ontario. CFTV's goal is to be a primary outlet for communities to obtain relevant, factual and unbiased news as well as balanced entertainment and educational programming that reflects the community they serve.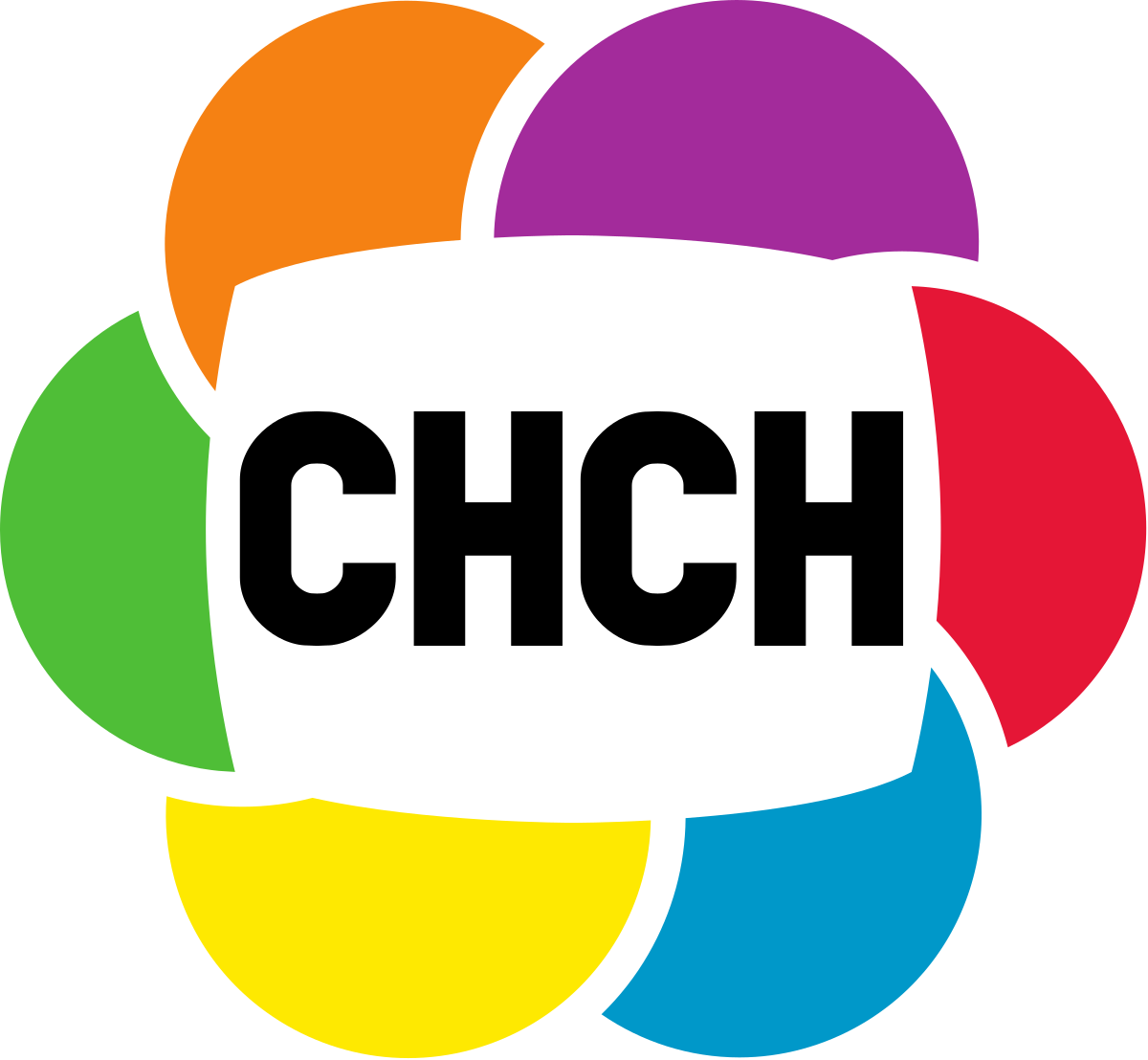 CHCH TV
CHCH is the leader in news programming for the Hamilton and surrounding Halton and Niagara regions. Its prime time lineup includes movies, news magazine shows and hit dramas.

Citytv
Citytv offers local, urban-oriented and culturally diverse content as well as an entertaining mix of Canadian and U.S. prime-time programming.

CHEX
CHEX Television is owned by Corus Entertainment and is part of the Global News family of stations.

CMT
CMT Canada is the home of funny, lighthearted programming that offers a mix of hit comedies, movies and late-night talk shows.

CP24
CP24 provides news from the Greater Toronto Area and Southern Ontario in addition to national and international news. The channel delivers nine simultaneous and continuous streams of information, including weather, traffic, sports and stock market quotes.

CPAC - Cable Public Affairs Channel
CPAC is a commercial-free, not-for-profit, bilingual television service providing a window on Canadian politics and public affairs.

Create
Create is an American digital broadcast television network. The network broadcasts how-to, DIY and other lifestyle-oriented instructional programming 24 hours a day.

CTV
CTV is a community oriented network that showcases the opinions of the people within the community. Offering sitcoms, drama, movies, reality series and local news in its programming.

CTV News Channel
CTV News Channel is Canada's 24-hour all-news network, delivering breaking news from across Canada and around the world. Through its partnership with CNN, ABC and APTN, Canadians also get the latest in politics, business, entertainment, sports and weather.

CTV2
CTV2 features a dynamic mix of drama, comedy and reality programming. Its local news coverage spotlights day-to-day life in communities across.

The CW Network
The CW Network (most commonly referred to as The CW) is a television network in the United States, and the home channel of Dynasty.

Disney Junior
Disney Junior offers the best and most engaging programming for younger children with magical, musical and heartfelt stories. This is a 24-hour-a-day network with development-based programming dedicated to little ones.

The Eternal World Television Network
The Eternal Word Television Network, more commonly known by its initials EWTN, is an American basic cable television network which presents around-the-clock Catholic-themed programming.

Fireplace Channel
Replicate the peacefulness of an old-fashioned, wood-burning fireplace, as well as a crackling yule log fireplace.

FOX
FOX is the place to go for diverse programming from news, sports, dramas, children's programs, movies and more.

FOX2
FOX2 provides "coverage youc an count on", including news segments, the weather from the most-recent life newscast, and sports segments.

Global
Global is a Canadian television network known for its prime time lineup, including sitcoms, dramas, entertainment shows and reality programs. Available on demand.

Grit TV
Grit is an American free-to-air television network which features classic TV series and western feature films.

Laff
Laff is an American digital multicast television network which specializes in comedy programming, featuring mainly sitcoms from the 1990s and 2000s.

ICI RDI
ICI RDI is the leading French-language information network in Canada, airing 24 hours a day with as-it-happens news and live, on-site broadcasts of major events.

ICI Radio Canada Tele
ICI Radio-Canada Télé offers a wide variety of quality programming for every taste, including dramas, news, sports, movies and public affairs. In French.

Much
Much is the go-to channel for all things pop culture, delivering trend-worthy, topical programming and exclusive live events.

MTV
MTV is a Canadian specialty channel devoted to talk, music and lifestyle programming.

MyTV Buffalo
MyTV Buffalo (WNYO) offers a range of comedy series and variety shows.

MyTV Detroit
MyTV Detroit (WMYD) offers a range of comedy series and variety shows.

NBC
NBC is an American commercial network with a variety of programming including talk shows, soaps, movies, specials, dramas, sports and children's programs.

OMNI
OMNI is a leading provider of ethnocultural television programming.

OMNI2
OMNI2 is a companion network to OMNI1, an additional multilingual/multicultural network that provides programming in more languages for more ethnocultural groups.

PBS
PBS is a non-profit public broadcasting television service emphasizing the arts, science, drama and public affairs.

Sportsnet - East
Sportsnet is a regional sports network Fuelled By Fans and focused on the home team. It covers the NHL, NBA, NFL, CFL and UFC as well as soccer, junior hockey and MLB.

Sportsnet - One
Sportsnet is a regional sports network Fuelled By Fans and focused on the home team. It covers the NHL, NBA, NFL, CFL and UFC as well as soccer, junior hockey and MLB.

Sportsnet - Ontario
Sportsnet is a regional sports network Fuelled By Fans and focused on the home team. It covers the NHL, NBA, NFL, CFL and UFC as well as soccer, junior hockey and MLB.

Sportsnet - Pacific
Sportsnet is a regional sports network Fuelled By Fans and focused on the home team. It covers the NHL, NBA, NFL, CFL and UFC as well as soccer, junior hockey and MLB.

Sportsnet - West
Sportsnet is a regional sports network Fuelled By Fans and focused on the home team. It covers the NHL, NBA, NFL, CFL and UFC as well as soccer, junior hockey and MLB.

Sportsnet 360
Sportsnet 360 gives the hardcore sports fan the latest news, highlights, scores, stats, analysis and opinion from the world of sports.

StartTV Network
Start TV showcases strong and resourceful female leading characters in a lineup of contemporary and proven procedural dramas. Each lead character and series embody a boldness and determination to "Start" leading the way, seeking the truth, solving the crime and defending the innocent.

Stringray Music
Stingray Music offers 47 audio channels that plays uninterrupted , commercial-free music.Each channel is programmed by experts to create the perfect atmosphere.

TLN Television
TLN Television is Canada's English-language culturally connected TV channel that adds colour to life through a rainbow of culturally connected programming and activities.

Treehouse
Treehouse is dedicated to pre-school children, providing high-quality educational, imaginative and entertainment programming from Canada and around the world.

TSC
TSC is today's shopping choice. Home to the brands you know and love, TSC offers exceptional selections in health and beauty, home and kitchen, jewellery, fashion and accessories, and electronics.

TSN1
TSN is Canada's Sports Leader. Official broadcaster of the Grey Cup, World Juniors and the FIFA World Cup, TSN's live sports coverage also includes Toronto Maple Leafs Winnipeg Jets and Ottawa Senators Hockey, CFL, NFL, NBA, MLS, Curling, MLB, Barclays Premier League, Tennis and Golf's Majors, NASCAR, F1, NCAA March Madness and more. Regional blackouts may apply.

TSN2
TSN is Canada's Sports Leader. Official broadcaster of the Grey Cup, World Juniors and the FIFA World Cup, TSN's live sports coverage also includes Toronto Maple Leafs Winnipeg Jets and Ottawa Senators Hockey, CFL, NFL, NBA, MLS, Curling, MLB, Barclays Premier League, Tennis and Golf's Majors, NASCAR, F1, NCAA March Madness and more. Regional blackouts may apply.

TSN3
TSN is Canada's Sports Leader. Official broadcaster of the Grey Cup, World Juniors and the FIFA World Cup, TSN's live sports coverage also includes Toronto Maple Leafs Winnipeg Jets and Ottawa Senators Hockey, CFL, NFL, NBA, MLS, Curling, MLB, Barclays Premier League, Tennis and Golf's Majors, NASCAR, F1, NCAA March Madness and more. Regional blackouts may apply.

TSN4
TSN is Canada's Sports Leader. Official broadcaster of the Grey Cup, World Juniors and the FIFA World Cup, TSN's live sports coverage also includes Toronto Maple Leafs Winnipeg Jets and Ottawa Senators Hockey, CFL, NFL, NBA, MLS, Curling, MLB, Barclays Premier League, Tennis and Golf's Majors, NASCAR, F1, NCAA March Madness and more. Regional blackouts may apply.

TSN5
TSN is Canada's Sports Leader. Official broadcaster of the Grey Cup, World Juniors and the FIFA World Cup, TSN's live sports coverage also includes Toronto Maple Leafs Winnipeg Jets and Ottawa Senators Hockey, CFL, NFL, NBA, MLS, Curling, MLB, Barclays Premier League, Tennis and Golf's Majors, NASCAR, F1, NCAA March Madness and more. Regional blackouts may apply.

TSN Radio 1050
TSN Radio 1050 Toronto features analysis from TSN's sports experts and insiders and coverage of live sporting events.

TV5
TV5 is a French language network, where the programming content is taken from mainstream networks in the French-speaking world; France, Belgium, Switzerland, and Canada.

TVO
TVOntario is an educational public television from Ontario. Showing a mixture of original shows, children's programming, British imports, and movies from around the world.

TVA
The French language network that offering the top shows viewed in Quebec. Its diverse programming lineup includes everything from news, drama, comedies, to movies.

WGN
A popular Superstation from Chicago, WGN features entertainment and news as well as the Cubs, White Sox and Bulls.

WADL
WADL Detroit offers a range of comedy series and variety shows.

The Weather Network
The Weather Network is Canada's only English-language specialty channel devoted to Canada's favourite topic of conversation - the weather! Weather reports on The Weather Network touch on a variety of topics: highway and ski conditions, sunshine destinations forecasts, and more.

The Word Network
The Word Network is the largest African-American religious network in the world. As the network of choice for African American programming, this channel features ministries, an informative Christian focused television lineup and gospel music.

WORLD Channel
Devoted to telling stories that humanize complex issues, WORLD shares the best of public media in news, documentaries, and informational programming that helps us understand conflicts, movements and cultures.

Ontario Legislative Assembly
Content from the Ontario Legislative Assembly.

Zoomer Television
Featuring a changing weekly round table of diverse, knowledgable and influential experts, Zoomer Television offers groundbreaking, intelligent, and hard-hitting discussion on how Canada's most powerful audience is shaping the agenda and changing Canada and the world culturally, socially, politically.

Yes TV
YES TV™ is all about positive, quality entertainment with a contemporary, global, and family-friendly focus. YES TV™ will feature highly competitive talent competitions, inspiring reality TV programming and spirited game shows.

YTV
YTV is Canada's first network dedicated to kids and their families. With popular shows and blockbuster movies, the channel is the best-in-class destination for all things fun and unexpected.
Favourites
With your favourite channels at your fingertips, this convenient add-on package bundles popular kids, cooking, education, and entertainment channels for you to enjoy.

ABC Spark
ABC Spark connects to young adult audiences with bold, original programming and immersive social engagement. Fresh, modern and fun, ABC Spark offers a mix of hit original series, fan-favourite movies and popular holiday stunt events.

A&E
A&E broadcasts popular series, reality shows, documentaries and original movies. Available on demand.

CTV Drama Channel
CTV Drama Channel features bingeable, premium scripted series, as well as some of the most dramatic and can't-miss moments in unscripted television.

Family CHRGD
It's wacky, it's silly, it's anything goes... it's CHRGD. Kids TV will never be the same thanks to CHRGD.

CNN
The leader in continuous news coverage, CNN presents national and international news, including live interviews with world leaders.

CTV Comedy Channel
The #1 Canadian Entertainment Specialty channel among Adults 18-49 and 25-54, CTV Comedy Channel delivers every flavour of funny with A-list stand-up, hilarious late-night talk shows, favourite sitcoms, and hit movies.

Comedy Network
The Comedy Network carries comedy programming in the form of both original, licensed, and syndicated series, stand-up comedy specials, and feature films.

Cooking Channel Canada
Cooking Channel Canada is dedicated to the passionate food lover. It's the answer to a growing hunger for more content devoted to food and cooking in every dimension – from global cuisines and international travel to history and hidden gems.

Disney Channel
Disney Channel is a 24-hour kid-driven, family-inclusive television network that taps into the world of kids and families through imagination, laughter and optimism with popular TV shows and larger-than-life original movies.

Disney XD
Disney XD offers a compelling mix of live-action and animated kids programming, transporting viewers into worlds full of humour, unexpected fun and inspiring action-filled adventures.

Discovery
With compelling real-life programming that inspires and entertains, Discovery reveals the world in all its wonder, diversity and amazement.

Family
Family offers the best in family entertainment. Dedicated to celebrating family life and providing a fun experience for all, Family airs a unique mix of series, movies and specials.

Family Jr.
Family Jr. is a network for preschool-aged children. Home to much-loved characters from popular TV shows, Family Jr. inspires kids to let their imaginations take flight.

Food Network Canada
From inspiring food stories to high-stakes culinary competitions, Food Network Canada is the experiential and social epicenter of food entertainment featuring iconic characters and industry heavy-hitters.

FX
FX boasts a distinctive roster of critically-acclaimed and award-winning dramas and hit comedies.

FXX
FXX is the destination for non-traditional content that is witty, irreverent and funny.

Game Show Network
Game Show Network (GSN) features popular TV game shows and reality series.

Gusto
Gusto TV is the world's most innovative linear food television channel. From in-studio cooking series featuring creative recipes and dynamic hosts to fascinating documentary and reality series about food culture and sustainability, Gusto TV delivers a diverse mix of engaging and inspiring cooking programming that resonates globally.

History
History explores stories of human endeavour, achievement and progress through award-winning series and specials. History is made everyday, everywhere.

H2
H2 brings you a broader view of history across science, technology and pop culture. There is more to explore, more to know and more to understand, because there is always more to history. Available on demand.

HGTV Canada
HGTV Canada celebrates the spirit of home through inspiring design, renovation and real estate shows. It's the network where the experts are guides and friends help viewers realize what's possible.

The Rural Channel
The Rural Channel brings shows catered to rural living by providing viewers with content ranging from barbecue to agriculture and everything in between.

OLN
OLN broadcasts adventure-related programming and reality series primarily aimed at a male audience.

Paramount Network
Paramount Network delivers bold, original, premium-quality scripted, non-scripted network series, specials and events. Inspired by over a century of cinematic storytelling, the Paramount Network is where today's brightest stars bring big screen storytelling expertise to every screen.

Slice
Slice is the destination for the best in reality television, showcasing exclusive programming, buzzworthy personalities, and a glimpse into the lifestyles and relationships of the rich and outrageous.

Space
Connecting the stories that will inform the future of commerce, policy and community in low Earth Orbit and beyond.

Teletoon (English)
Teletoon delivers hilarious comedy, unexpected surprises and edge-of-your-seat action through the best in animated series and movies for kids and families.

Teletoon (French)
If you love animation, Teletoon is the French-language channel for you – featuring classic cartoons, computer animation and claymation. It's fun for little kids, big kids and adults.

TLC
TLC (The Learning Channel) programming is entertaining, unfiltered and always reveals something to learn along the way. Dedicated to the beauty of life's unexpected nature, TLC is a trusted destination for viewers who want the 'real' in their reality.
Discover-1

Animal Planet
Animal Planet delivers on its mission to keep the childhood joy and wonder of animals alive by bringing them up close to people in every way.

BBC Earth
BBC Earth takes you on a thrilling journey of discovery, from the smallest creatures to the limitless expanse of space, creating surprising new ways to open your eyes to the amazing world we live in.

Discovery Velocity
Discovery Velocity drives your passion for all things automotive. It also offers diverse travel, adventure and cultural world content.

Investigation Discovery
Investigation Discovery (ID) brings justice to television with a deeper look into the world of crime, forensics, paranormal investigation and modern mysteries.

Discovery Science
If it's a ground-breaking idea, it's on Discovery Science! Amazing viewers with cool innovations, ingenious ideas and the latest consumer gadgets, Discovery Science takes science out of the lab and classroom.

Nat Geo Wild
Nat Geo Wild excites people's passion for wild animals and wild places by taking viewers on the amazing explorations and adventures that surround us.
Discover-2

American Heroes Channel
American Heroes Channel provides a rare glimpse into major events that shaped our world, visionary leaders and unexpected heroes who made a difference.

National Geographic
National Geographic believes in the power of science, exploration and storytelling. Its award-winning series tell stories of humankind from an up-close perspective.

Love Nature
See nature in a new light. Love Nature is a commercial-free, family-friendly television channel bringing you the best nature programming shot in the highest quality imaginable.

Smithsonian Channel
Smithsonian Channel features exclusive, award-winning programming that entertains and inspires. Program genres, drawn from the world's leading cultural institution, include air and space, science and nature, pop culture and history.

T&E
Passionate about adventure and suspense, T+E is dedicated to telling heart-stopping stories that leave audiences on the edge of their seats. Join adrenaline-seeking personalities as they embrace new and often surprising situations.

Cottage Life
Cottage Life is not just a place, it's a frame of mind. It's a channel which celebrates Canadian cottage lifestyle with favourite programming themes like DIY, food, makeovers, and the outdoors. Call it a cottage, a cabin, or camp it's all here at Cottage Life, where every day is the weekend.
News Now

Aljazeera
The world's first global 24-hour English-language news channel to be headquartered in the Middle East. Al Jazeera provides independent and impartial news for a global audience, giving voice to different perspectives from under-reported regions around the world.

BBC World News
BBC World News is a 24-hour news and information channel broadcasting around the world. Viewers get the story behind the headlines with in-depth analysis and cutting edge interviews.

CNBC
Throughout the day, CNBC sets the standard for up-to-the-minute business news and analysis of global financial markets. During prime time, the network presents news and entertainment programming.

BNN Bloomberg
BNN Bloomberg is Canada's exclusive source for business and finance news with wall-to-wall coverage of national and international markets, providing investors with the latest business news, interviews and stock market analyses as they break.

HLN
HLN broadcasts continuous international news, updated every 20 minutes. Evening programs present national, legal and entertainment news.

Fox News Channel
FOX News Channel (FNC) is a 24-hour all-encompassing news service dedicated to delivering breaking news as well as political and business news.

MSNBC
MSNBC broadcasts news, political analysis and documentary programming 24 hours a day.

RT
RT (formerly Russia Today) is a globally broadcast English-language news channel from Russia and the first all-digital Russian TV network sponsored by the state-owned Russian news agency.
Sports-1

Big 10 Network
Big 10 Network is dedicated to coverage of collegiate sports sanctioned by the Big Ten Conference, including live and recorded event telecasts, news, analysis programs, and other content focusing on the conference's member schools.

ESPN Classic
ESPN Classic offers sports-related programming, including live and recorded telecasts and sports talk shows.

Fight Network
Fight Network is a Canadian Network devoted to airing programming related to wrestling, boxing, martial arts, and other combatant styles. Along with airing the live fighting events themselves, it also features fight themed shows.

Leafs Nation Network
Designed for the next generation of Leafs fans and feeding the passions of all Leafs fans, Leafs Nation Network delivers more diverse content, coverage, access, analysis and entertainment.
Sports-2

Golf Channel
Golf Channel is the leader in golf tournament coverage and offers instruction and original series on the game of golf.

NFL Network
NFL Network (NFLN) is an American television specialty channel dedicated to 24 hours of American football, owned and operated by the National Football League (NFL). Fans turn to NFL Network for information and insights straight from team headquarters, league offices and wherever else the NFL is making news.

Sportsman Channel
Sportsman Channel presents highly entertaining hunting, fishing and shooting programming. It features trustworthy experts who offer instruction, product knowledge and the latest tips and techniques.
FNTSY Sports Network
The channel primarily airs game and competition-based programming such as game shows, reality shows, and sports programming, as well as films.

NBA TV Canada
NBA TV Canada offers basketball news daily, as well as programming showcasing basketball players' individual lifestyles, life as a team during the NBA season, famous games of the past and live games.

Wild Pursuit Network
Wild Pursuit Network is the only Canadian network dedicated 24-hours a day, seven days a week to every single aspect of hunting, fishing, conservation and the outdoors.
Life & Leisure-1

BBC First
BBC First is an entertainment subscription television channel featuring comedy, crime, drama and film programming, originating from UK and mostly from the BBC.

Cosmopolitan TV
This sassy channel showcases entertainment and lifestyle programming ranging from comedy and drama, to red hot reality programming.

DejaView
DejaView is the channel devoted to bringing you TV's ultimate classics from the '60s, '70s, '80s and beyond. DejaView gives you some of the most enduring and relevant series of all time, plus lots of familiar favourites that made TV great.

DIY Network Canada
DIY Network Canada is the go-to destination for rip-up, knock-out home improvement television from small-scale fix-it jobs to major home renovations.

E!
E! Entertainment Television is Canada's ultimate destination for the latest news and information on celebrities, entertainment and pop culture. Featuring a dynamic lineup of entertainment news programming, hit reality series, candid profiles of the world's biggest stars, and the best live red carpet coverage from Canada and around the world.

HIFI
HIFI celebrates music and art in all their varied forms, and always in brilliant high definition. From classic rock to classical opera, from the world's great museums to the passionate world of quirky collections, HIFI brings a beautiful and sophisticated mix of the world's best art programming to your family.
Life & Leisure-2

Adult Swim
From original animated comedies to live action programming, Adult Swim offers content that engages audiences through a bold and irreverent voice, bringing together comedy, gaming, music and live events.

Documentary Channel
Documentary is devoted to showing the best documentaries from Canada and around the world, 24 hours a day.

DTOUR
DTOUR takes viewers on a journey exploring the world and all that it has to offer with unique points of view and eye-opening experiences. From bizarre foods to paranormal mysteries, it's always an adventure on DTOUR!

OWN Canada
OWN Canada (part of the Oprah Winfrey Network) is designed to entertain, inform and inspire people to live their lives to the fullest.

W Network
W Network is the home of great dramatic storytelling for women, featuring drama series, exclusive movies and box-office favourites.
Fusion

Crime + Investigation
Journey into the compelling and complex world of Crime + Investigation, a definitive mix of television's current suspense and crime drama franchises and riveting unscripted series.

Cartoon Network
Cartoon Network (Canada) offers the best in award-winning animated content and brings a unique and diverse slate of entertainment experiences to kids and families.

MTV2
MTV2 broadcasts edgy lifestyle and entertainment shows primarily aimed at teens. Programming includes music videos, dramas, comedies and more.

Nickelodeon
Kids can watch their favourite Nick shows, all day, everyday! Nickelodeon features all-time favourites plus never-seen-before shows and live special events! Nick is the ultimate destination for side-splitting, kid-friendly fun.

Peachtree TV
Peachtree TV offers an extensive variety of movies and programming, with a focus on comedy.
Cinema

IFC
More pop. Less corn. See the movies everyone raves about. From award-winners and groundbreakers to cult hits, IFC (Independent Film Channel Canada) airs eight movies uncut every day. IFC: because life's too short for movies that suck.

Lifetime
With exclusive movies, award-winning dramas and exciting reality series, Lifetime empowers women to find their strength through the transformative power and attraction of entertainment.

MovieTime
MovieTime is the ultimate destination for big-ticket movies seven days a week. With over 250 movie titles each month and back-to-back movies on the weekend, MovieTime provides unparalleled access to an extensive collection of favourite hits.

Showcase
Showcase is the destination for award-winning series and hit blockbuster movies. Escape the ordinary and explore an unconventional entertainment experience.

Silver Screen Classics
Silver Screen Classics is the only Canadian channel specializing in classic movies with legends like John Wayne, Elizabeth Taylor, Fred Astaire, Ginger Rogers, Charlie Chaplin, Marlon Brando and more.

TCM
TCM (Turner Classic Movies) is THE destination for classic movies, many not available anywhere else.
Super Channels
Premium entertainment on 4 diverse and dynamic channels.

Super Channel Fuse
A dynamic fusion of premium programming including exclusive series, movies and documentaries. All uncut and commercial free.

Super Channel Heart & Home
Feel-good entertainment featuring heartwarming series and movies for everyone in your home. TV you can trust, with shows you'll love.

Super Channel Vault
A hand-picked collection of fan favourites and critically acclaimed movies.

GINX eSports TV Canada
Canada's only 24-hour Esports channel, featuring live events, news and gaming lifestyle programming from around the world.
Crave & More
Enjoy access to Hollywood's latest films and all-time favourite movies, hit TV series, HBO, and originals from Crave and STARZ.








Premium Sports-1
Canada's premier international sports network offering unrivaled access to the best European football, international rugby and more.

Premium Sports-2
Pay-Per-View events LIVE including Royal Rumble, SummerSlam, Survivor Series and WrestleMania.

Adult






*Starter package is required to add additional packages and/or Get More selections.
Availability of services and packages may be limited to geographic location and required technology.
Restrictions on services and television set-top boxes may apply as a result of geographic location.
An NRBN Internet connection is required for NRBN TV as it is an IP TV service.
Your Choice
Customize your own channel lineup! Begin with the Starter package and choose any theme packs, or create your own pack from the single channel selections.
Included in Starter package; multiple Stingray music stations for everyone's tastes.
Pay-Per-View Movies & Events available in HD & SD.
Service Done Right
From installation to support, our knowledgeable technicians and customer experience representatives are here for you.

Our priority is our customers.
Can't find what you're looking for?